We'll help you thrive in business without losing your life.
what's really happening under the water level of your life?
We all want to be more effective entrepreneurs, better leaders and our truest selves. But how do you pull it all together? THRIVERS offers mentoring, consulting, speaking and online resources to help you on your journey. Put one of our THRIVERS Guides to work. From mentoring to keynote speaking, we can help you and your company thrive. Click on a face below to learn more.
Some entrepreneurs' highest priority is making money (the "mercenary mindset"), while others most value a life of meaning (the "missionary mindset"). The reality is that most of us want both. We all lean with a mindset and skill set that favors one over the other, just like most people are either more left-brained (analytical) or right-brained (artistic). The same is typically true of entrepreneurship. Rarely are entrepreneurs good at both — but we believe with the right training and self-awareness you can be a Thriver.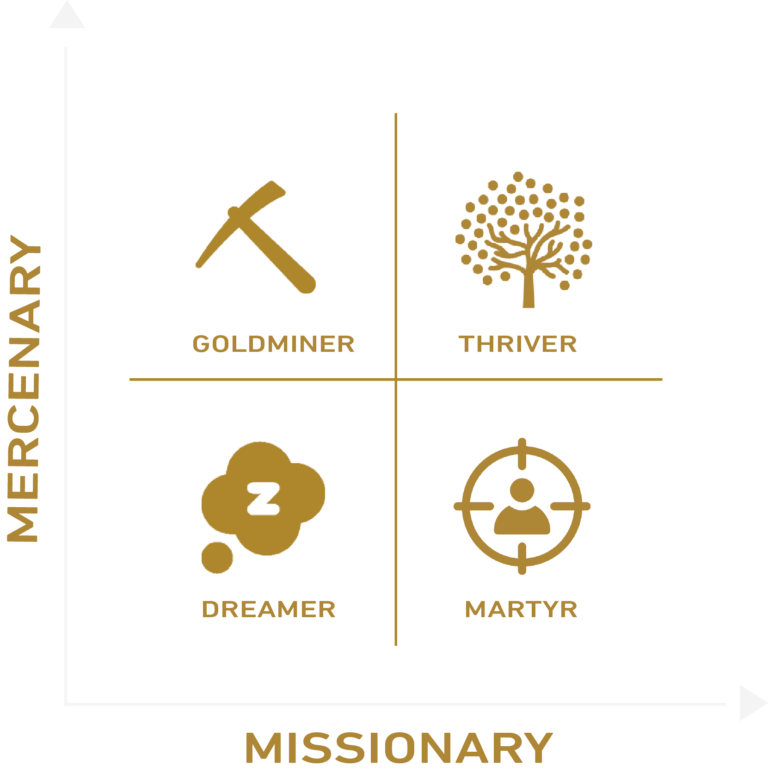 The Thriver's quadrant and how to get there is described in detail in the new book for entrepreneurs by Vance Brown, Thrivers. Click below to order or for more information.